Save Print Chocolate Chip Almond Flour Muffin Tops Author: Linda Arrandt   Ingredients Dry Ingredients: 2 Cups Almond Flour 2 tsp aluminum free baking powder a pinch of salt Wet Ingredients: 2 T ground Flax Seed or Flax Meal 6 T water ⅓ cup almond milk 2 tsp chia...
read more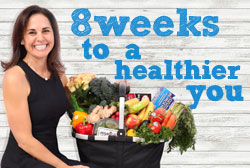 Join the 8 weeks to a healthier you program. A foundation of principles that will lead you to better levels of health one small step at a time.
Learn more.
Email me at linda@simpleandwell.net or call 312-882-2020 to set up a FREE 30 minute call to see if health coaching is right for you.
Follow me on Instagram