Meet the Garza family. They are seven members strong and are of Mexican-American descent. After years of not feeling well, Veronica was diagnosed with Lupus. She was overweight and felt exhausted all of the time and depressed. She spent years trying to heal herself...
read more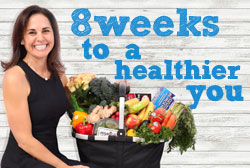 Join the 8 weeks to a healthier you program. A foundation of principles that will lead you to better levels of health one small step at a time.
Learn more.
Email me at linda@simpleandwell.net or call 312-882-2020 to set up a FREE 30 minute call to see if health coaching is right for you.
Follow me on Instagram