Work life balance is a highly talked about subject, but have you heard of the concept of The Circle of Life. I learned this concept from The Institute for Integrative Nutrition. So many people think that going on one more diet will help them lose excess weight, but...
read more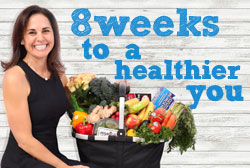 Join the 8 weeks to a healthier you program. A foundation of principles that will lead you to better levels of health one small step at a time.
Learn more.
Email me at linda@simpleandwell.net or call 312-882-2020 to set up a FREE 30 minute call to see if health coaching is right for you.
Follow me on Instagram