"One man's food is another man's poison" Most people are familiar with food allergies and more and more people are becoming aware of food sensitivities and food intolerances. While food allergies can cause potentially life-threatening reactions, food sensitivity...
read more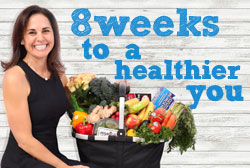 Join the 8 weeks to a healthier you program. A foundation of principles that will lead you to better levels of health one small step at a time.
Learn more.
Email me at linda@simpleandwell.net or call 312-882-2020 to set up a FREE 30 minute call to see if health coaching is right for you.
Follow me on Instagram