Being a medical doctor and world renown pediatrician, as well as an author of many health books, does not automatically make you immune from disease. Dr. William Sears had spent his entire career helping patients and their families get well and stay well, only to...
read more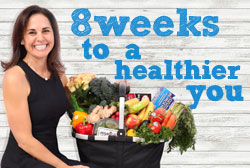 Join the 8 weeks to a healthier you program. A foundation of principles that will lead you to better levels of health one small step at a time.
Learn more.
Email me at linda@simpleandwell.net or call 312-882-2020 to set up a FREE 30 minute call to see if health coaching is right for you.
Follow me on Instagram